Management: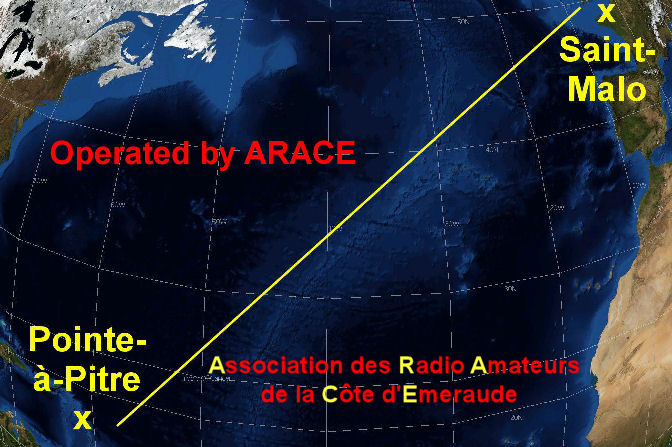 Route Du Rhum 2014 du 24/10/2014 au 02/11/2014.
I am currently QSL Manager Nicolas FG4NO & Bertrand FG8OJ & Arace club station. Nicolas Web Site:FG4NOBertrand Web Site:FG8OJ,
Arace Club Station since 02/2014(Saint-Malo)F4KIR,TM70LCA,TM0RDR,TM0TSR,TM0RUM & F5KDP.
Paper QSL 100%. 2 Green Stamps or 1 IRC [valid date] and a self addressed envelope will be greatly appreciated to defray mailing costs and be in the log! "Info no callsign on the letter" i reply max 1week after receive.Under 2 Green Stamps i return via Bureau "REF Bureau only".
73' s & see you soon.